So as to not overdose you with
Jay Z posts
(I'm sorry, what do you want me to do? I'm back!), I saved this one for today.
While we celebrated the birth of Hov, we also mourned the untimely death of Mr. Chad Butler aka Pimp C on the same day.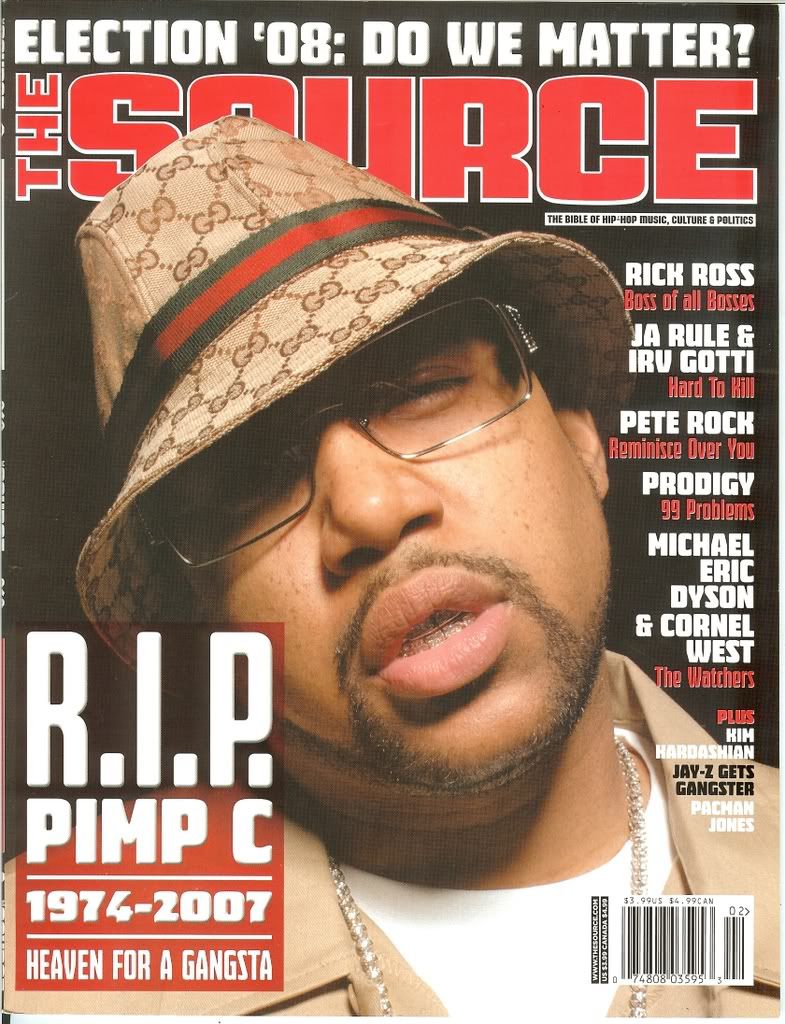 I didn't grow up on UGK, but in many ways I did. I didn't know who they were until my college roommate sophomore year introduced me to them in '96, just after the release of their junior album
Ridin Dirty
. It's a story for a different day, but those were years that really expanded my HipHop perspective. Had I not gone away and engaged with folks from other regions (please note the Internet was still new and limited), I probably wouldn't have heard of UGK until
Sippin on Some Syrup
or
Big Pimpin
; which leads me to why you're reading this post.
Yesterday, in full celebration mode, Jay Z blessed the masses with a
Tom Ford
remix featuring an unreleased verse from Pimp C. Listen to it now at
IFWT
.
Even if it's just a verse, it's great to hear some new Sweet James Jones.